Ballachulish Bridge crossing Loch Linneh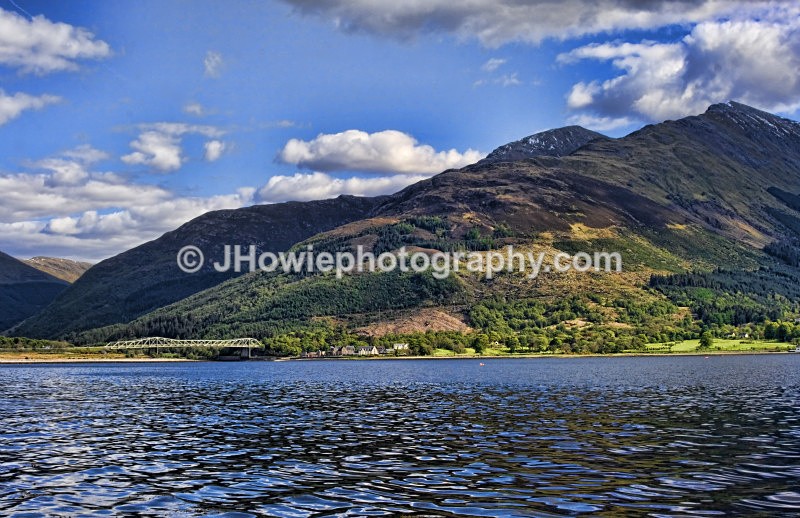 Loch Linnhe (known in Gaelic as An Linne Dhubh upstream of Corran and as An Linne Sheileach downstream of Corran) is a sea loch on the west coast of Scotland.

Loch Linnhe is 15 kilometres (9.3 mi) long, and an average of 2 kilometres (1.2 mi) wide. It opens onto the Firth of Lorne at its south-western end, by Loch Leven. The branch of the loch which lies to the south-east of the island of Lismore is known as the Lynn of Lorne. Loch Eil feeds into Loch Linnhe at the latter's northernmost point, while Loch Creran feeds into the Lynn of Lorne from the east. The town of Fort William lies at the northeast end of the loch, at the mouth of the River Lochy. During the summer months, Loch Linnhe is aligned with the setting sun, making it a popular location for photographers.